War Decoders
With the Vintage War Posters Edition, you become a code breaker, using clues to navaigate the puzzle. Use the content of war posters to decode secret messages. Once your puzzle is assembled, you can play solo, cooperatively or competitively.

Race to Victory

Race to Victory pits players against each other as they follow clues to find a secret poster.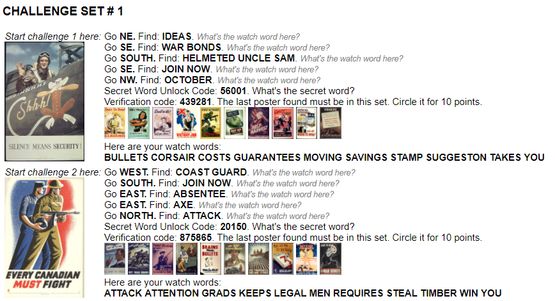 Words to Victory is a secret word deduction game. The web app picks a secret word. Your job is to find it. Use a process of elimination to uncover the word hidden in plain sight. Solo or competitive game play.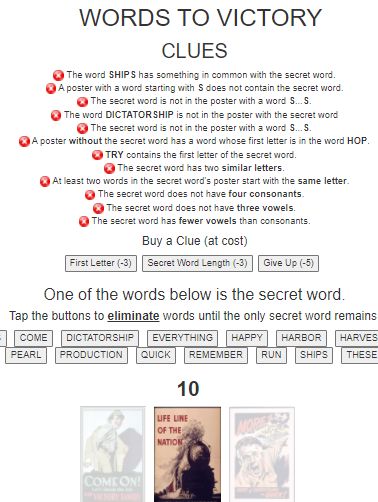 Words to Victory